You are reading the documentation for Statusengine 3.x - Switch to
Version 2.x
for old stable
This section is about 3rd party extensions for Statusengine or applications which make use of Statusengine.
Want to add your extensions or application? Please don't hesitate to send a pull request
.
---
openITCOCKPIT

openITCOCKPIT is a field proven monitoring framework with hundreds of installations worldwide. The interface covers all monitoring tasks like configuration, visualization and correlation of services and events.
License: Dual licensed GPL-3.0 and proprietary
Basic availability report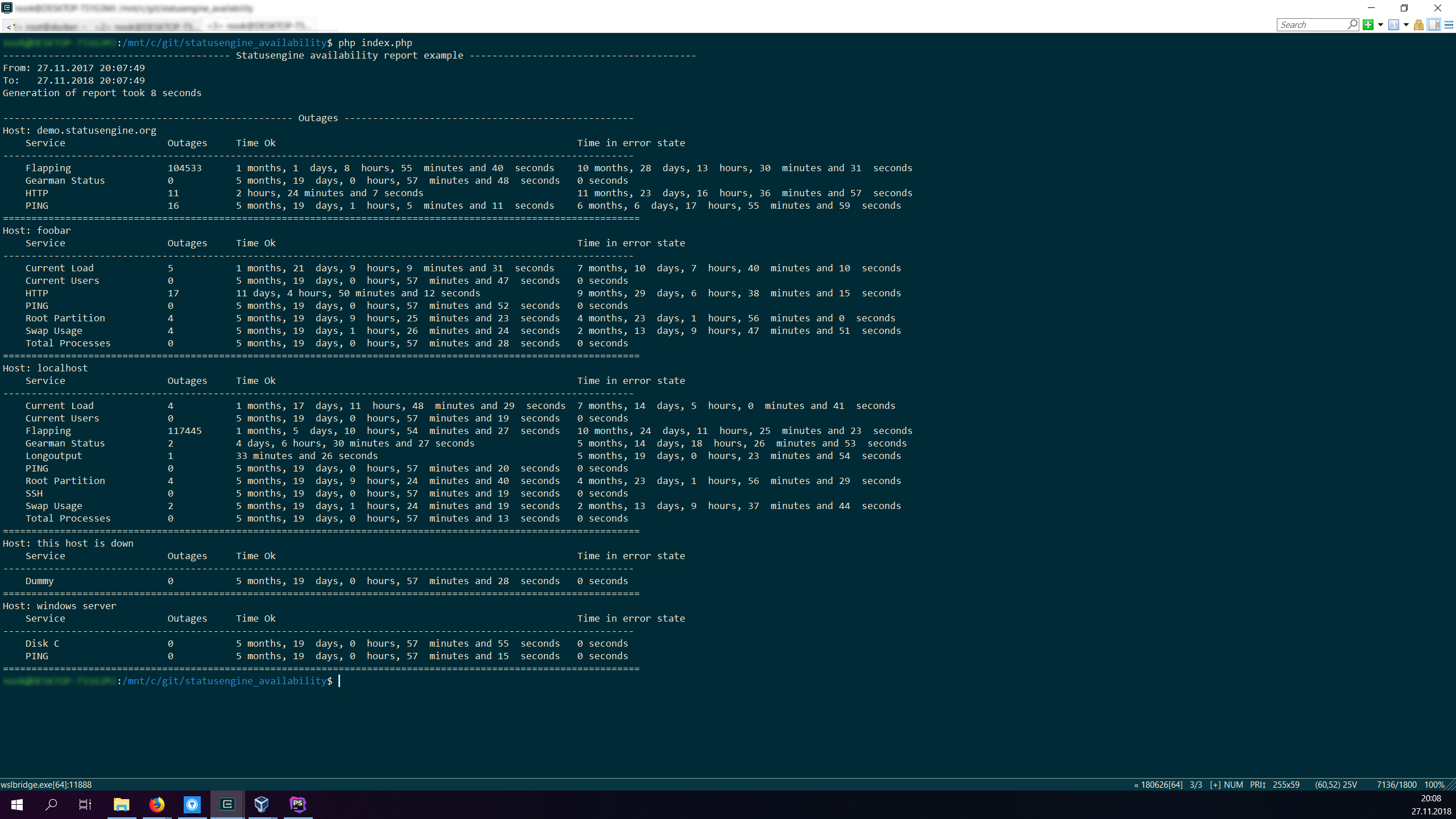 A CLI script written in PHP to generate basic reports about service availability. The script was developed to be used with the MySQL database backend of Statusengine.
License: MIT License
Do not include the logos from my server on your website! Please copy the images to your site.